Your Marketing Solution
Welcome to the start of something great!
Send us a bit about you and your marketing needs.
Why We Avoid Silo Marketing!
You made a smart choice in setting up a call with us and not following other brands in running a silo marketing program.
Silo marketing is an isolated, disconnected or incomplete integration of all channels and functions of online marketing. It could be using only one or two channels or platforms, or using multiple digital tactics, but using them in a way that doesn't work together. Silo marketing is isolated to one system, process or platform as the main focus for driving online marketing results. And it doesn't work!
The complexities of digital marketing have grown to levels that were not even thought of just five years ago, from incredibly detailed requirements of Google to achieve search rankings for brands to changes in user content preferences to continual algorithm changes on every social network and the reduced reach in favor of social ads. A siloed marketing approach just isn't going to cut through the noise online, let alone beat your competition that has likely already integrated many of these items in one shape or another. Integrated digital marketing starts at a strategic level that is based on known information about your company's market, target audience and competitors. The strategy takes into account the who, what and where of the digital marketing plan to be everywhere that is required, then combines all of the content, tactics, and channels into a unified effort, while always minding the details and requirements of each platform being used.
Yes, it's complicated, but you made the first smart step in contacting us, and starting an integrated digital marketing process!
Our Blog
Insightful content on digital marketing.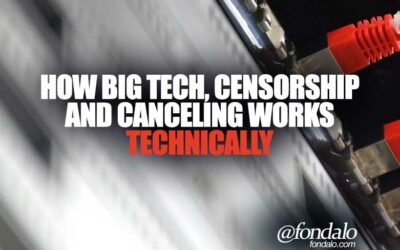 There seems to be a lot of confusion on what's going on with technology, censorship, and big tech companies and how people, platforms, and apps can get around the unprecedented situation that we find ourselves in at the moment. So I wanted to take a moment to write a...