What does fondalo mean?
Fondalo is an Italian word that has two meanings. The formal translation means "to establish" and the informal translation is "we found it". Fondalo has been the twitter handle used by Robert M. Caruso since he started in social media years ago and has become how he is best known. The fondalo name perfectly identifies what we do for our clients in a single, unique word. We establish brands online…
The fondalo and Engage  Digital Team
Digital marketing requires more than hopes and dreams of better results. When expertise, vision and skill come together, they combine into real change for our clients. We've brought together some amazing talent that we leverage on our clients behalf to help our clients be found, make impressions and deliver results.
Meet the leaders of the fondalo and Engage team.
About Robert Caruso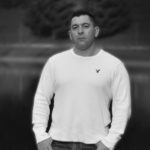 Recognized on Forbes list of top 40 social media marketers and the 57th top digital marketing influencer in 2016 and more recently noted as the worlds 2019, 14th top content marketing influencer by Social Animal, Robert Caruso is a social media, digital marketing and technology professional with over 20 years creating, planning and executing strategies within various industries. Robert was the co-founder of Bundlepost and holds multiple internet technology patents.
Robert is the CEO of Engage Digital Inc, a digital marketing firm that executes effective integrated digital marketing for mid-sized B2B, B2C, SaaS and Startup brands that get them found, make lasting impressions and achieve results online.
About Anya Caruso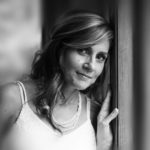 Anya has decades of experience working with Fortune 500 and SMB brands. Her deep understanding of combining branding and messaging, coupled with impressive visual communication and digital marketing skills are the foundation of her role on our client's behalf.
As a co-founder and partner at Engage, she is responsible for half of the company's vision and leadership, as well as a leading role in client marketing strategy and execution.
About The Team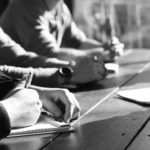 The Engage team is made up of highly talented professionals. We do all of the work we do for our clients in-house and we don't outsource to less experienced, overseas teams. The results we achieve for our clients rely on our ability to have all components closely held by our team and executing them with a unified strategy that everyone understands and contributes to.
To learn more about our team and what we do, visit our corporate site here